And another birthday over for my boy! He had a great time on Saturday at his wiggly party. I am just going to start with some more photos from the school birthday thing, from mums camera (her photos are better than mine!)
And another (isn't he so cute!?)
Yummy cake!
Wiggle birthday boy - hooray!!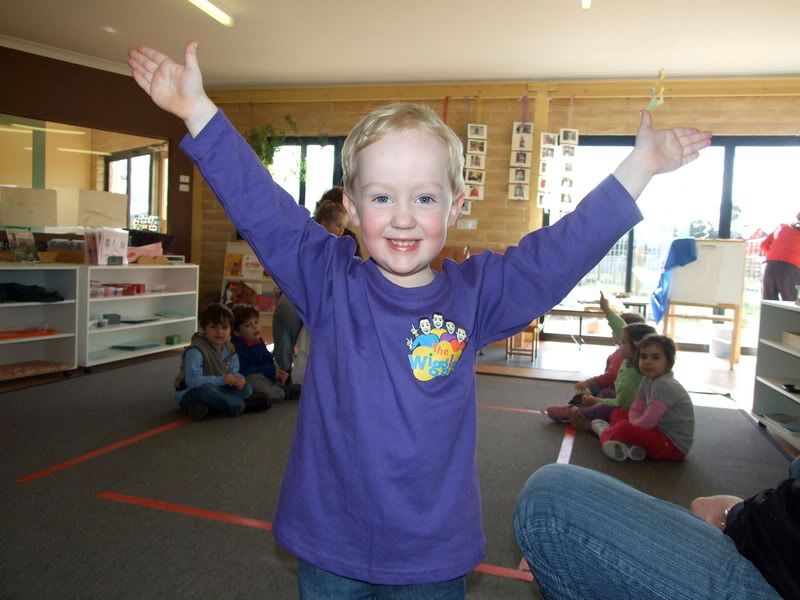 School mates!
Party time -
Presents!
Cake - I was not overly happy with it. Did the job but meh.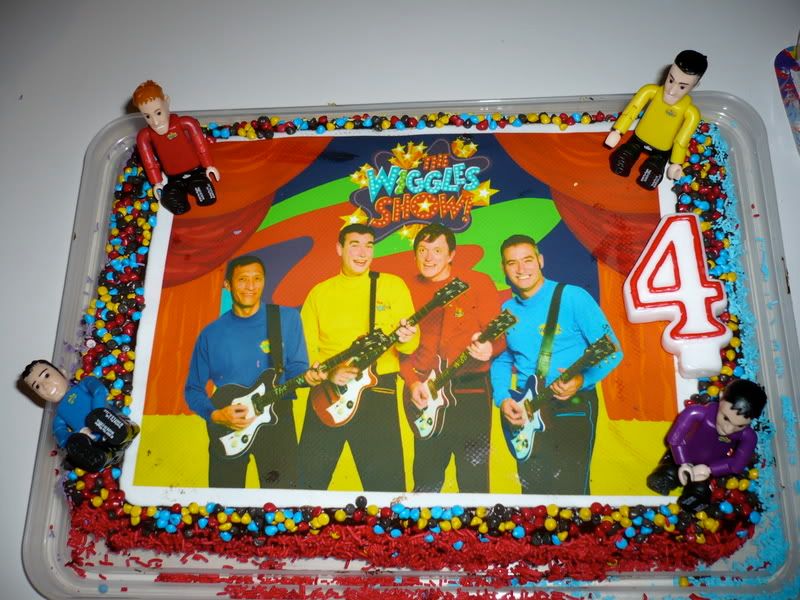 Blowing out candles with Dad (My fave pic!)
Lego - Woot, had fun building this with Finn!
And finally, what he has been taking to bed and playing with a lot!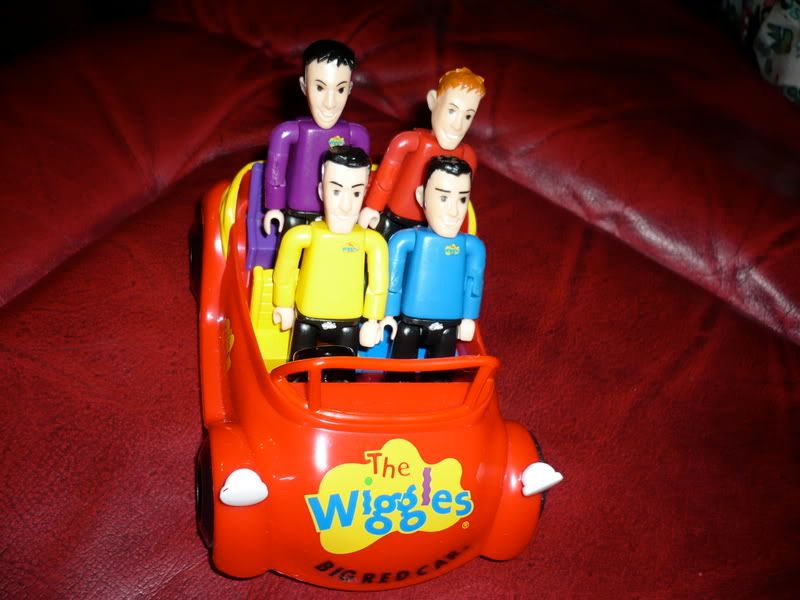 He also got the friends figurines (captain, wags, dorothy and henry); dora boots and swiper toys, wiggles books, wiggles pop up book, gumboots, a top, an awesome wiggles watch that I REALLY want to keep myself... Stickers (he is sticker mad!), crayons, coloring books (wiggles of course!); a cd/book, pencil case, money... and I always forget stuff... As I said, he got far too much!
He had a bloody good day, and spent yesterday playing with it all and said last night "today was a great day mum!" Today is a stay at home and catch up day. He starts his 4 mornings this week so that will be interesting!!